Cheap Cars For Sale in SAINT PETERSBURG
Cheap Cars For Sale in SAINT PETERSBURG, We combine the inventory of some of the best used car dealerships in SAINT PETERSBURG and surrounding areas to save you time when searching for a car! Use of our service is Free!
Found 279 items.

Ford : Explorer Eddy Bauer Control Track 4WD Fully Loaded! Beyond Near Excellent Condition 1995 Eddie Bauer Explorer 4WD — NO RESERVE!!Mileage: 451

Ford : Taurus SE Wagon Nice & Clean 2003 Ford Taurus SE Comfort Wagon, No Accidents — NO RESERVE!!Mileage: 103010, Sub Model: SE Wagon, Exterior Col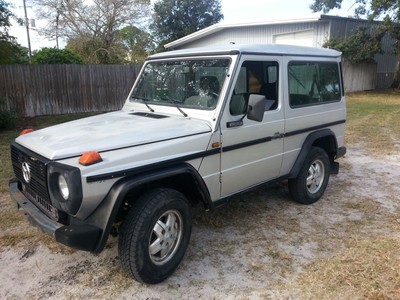 Mercedes-Benz : G-Class 300GD G class mercedes 300GD g class diesel 300 GDYear: 1986, Make: Mercedes-Benz, Model: G-Class, Trim: basic, Engine: 5 cili
Engine And Transmission Run Like NewIce Cold AirAftermarket StereoISSUESEngine Mouns And Tie Rods NeededOther Than mentioned above, a great looking/ r12V Pwr Points|Adaptive Variable Suspension|A

Chrysler : Sebring Touring Convertible 2-Door 2004 CHRYSLER SEBRING TOURING CONVERTIBLEYear: 2004, Make: Chrysler, Model: Sebring, Trim: Touring Conve
NEW TRANSMISSIONNEW IGNITION COILSICE COLD AIRISSUESHas intermittent check engine light with a slight vibration, otherwise runs smooth. Always starts 12V Pwr Points|Active Roll Stabilization|Adap

Cadillac : Eldorado Coupe 2 Dr Vinyl Top 1977 Cadillac EldoradoYear: 1977, Make: Cadillac, Model: Eldorado, Trim: Coupe 2 Dr Vinyl Top, Engine: 425 V8

Chevrolet : Silverado 1500 Z71 2004 Chevrolet Silverado 1500 Z71 Extended Cab Pickup 4-Door 4.8LMileage: 275000, Sub Model: Z71, Exterior Color: Gold,

Subaru : Impreza 2.5i Sedan 4-Door 2007 Subaru Impreza 2.5i Sedan 4-Door 2.5L AWDMileage: 79000, Exterior Color: Gray, Interior Color: Gray, Number of
EASIEST FINANCING IN FLORIDA! Good Credit-No Credit-Bad Credit-No Matter!! REPO? No Problem. FORECLOSURE? No Problem. Interest Rates as low as 2.99% fPlastic/vinyl steering wheel trim|Front readi
Please, fill the below form.